We invite you to review Sotheby's International Realty's residential Market Update for Los Angeles. This Market Update provides data for targeted Los Angeles areas for Q3 2014 comparing current year with previous.
Market data provided includes Average List Price, Average Sold Price, Average Monthly Supply of Inventory among others for 30 distinct Los Angeles market areas and is broken out by both Single Family Homes and Condominiums. Additionally, included is a brief analysis of the current trend in the Market Overview section of each area which provides information on the latest month.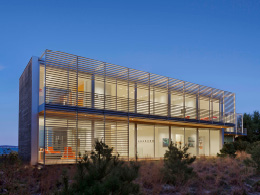 Local experts. Worldwide.
Benefit from our research when considering the sale or purchase of residential real estate in other key markets.
Cape Cod | Greenwich | The Hamptons | Monterey Peninsula | Palm Beach | San Francisco | Santa Barbara | Santa Fe | Sonoma – Napa Wine Country | Pasadena